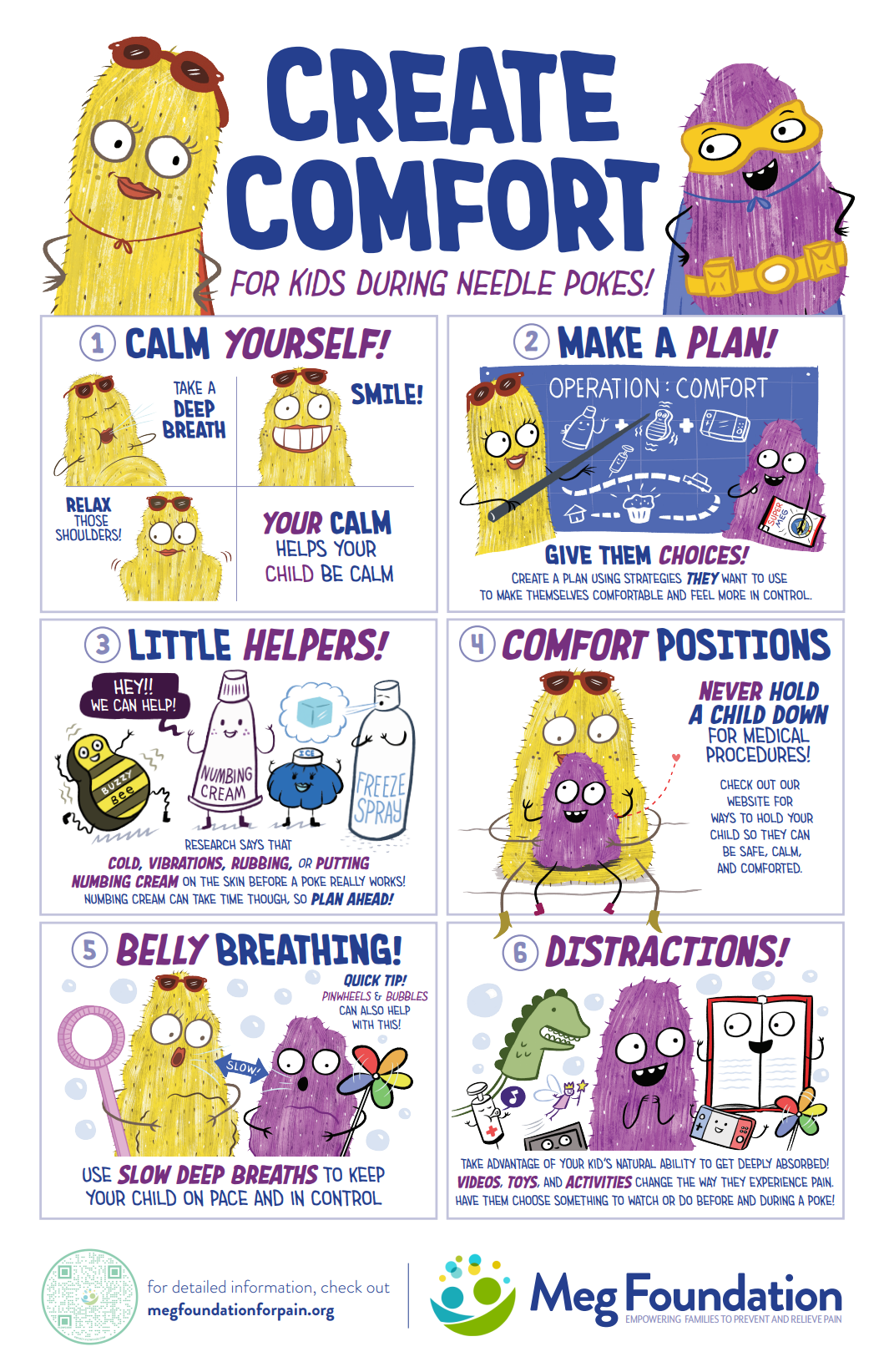 Creating Comfort for Kids Printable Poster
Let our monsters teach kids and families how to prevent pain and anxiety during needle pokes!
About this Resource
This poster is a great way to quickly show people the strategies that they can use to help kids get through medical procedures comfortably. It goes well with our downloadable comfort poke plan worksheet. It also recaps all the choices kids can make when they use SuperMeg, our cool interactive tech that guides kid to make a coping plan for poke!
How to use this
Just print and hang it wherever it would be useful to you, for providers, your patients. You can also print out the comfort poke plan worksheet that kids can fill themselves or with the help of an adult. There is also the comfort positioning guide, the guide to topical anesthetics (aka numbing cream). The video about how to use vibration also goes well with this!
Who is this for
Parents, providers, kids, and teens.
---
---

Help fund more groundbreaking research and resources for parents like you by supporting the Meg Foundation
Donate