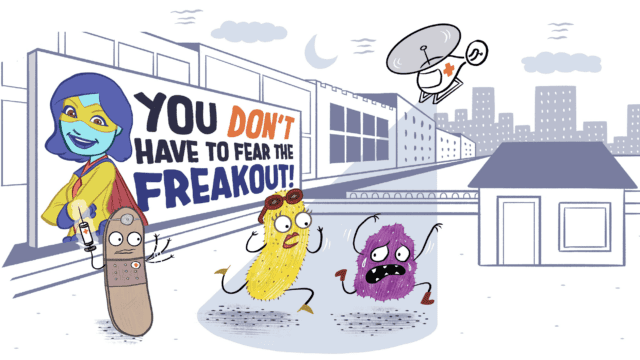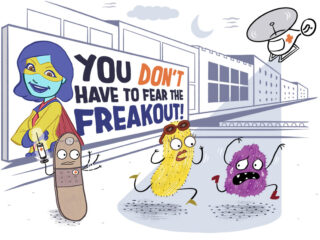 Pain and medical anxiety don't have to be a nightmare.
Meg Foundation can help.
Did you know that poor pain management is almost ALWAYS behind the freakout?!

The Meg Foundation gives kids, parents, and caregivers science-backed superpowers to help manage the pain experience and fend off any freakout monsters in the process.

Join our tribe of badass, fear fighting, pain champions and find resources that can help!
To get started, tell us how it hurts:
Procedural Pain

Pokes are a problem.

Whether it's a planned vaccine or emergency stitches, let's talk about how a trip to the doctor can be a whole lot easier.

Let's Go

Acute Pain

Something got hurt.

From broken bones to major surgeries, let's explore what happens - and what helps - when the body is hurt.

Let's Go

Chronic Pain

It hurts and has for a looooooong time.

That pain that should have gone away but hasn't requires some serious magic. Let's break down what it takes to tame chronic pain.

Let's Go
Why we do what we do