Every day kids hurt when they don't need to. We think that is really, really STUPID.
We also know it is a solvable problem. By combining the power of science and technology, we put the power where it should be…in YOUR hands.
We Believe…
No child should hurt when it can be avoided.
No parent should have to feel helpless watching their child in pain.
No adult should have to avoid getting healthcare because of preventable childhood trauma.
The quality of your healthcare should not depend on where you live or the color of your skin.
Our Mission
Empower families with the skills, strategies, and support they need to manage pain and medical anxiety.
We give people not just information, but a path to self-advocacy and action. Knowledge is not necessarily power, but the ability to use it and turn it into real change is.
Interested? Intrigued? Do you love finding ways to make the world better? US TOO! Come explore ways you can help!
Get Involved
Our History
Most people are pretty surprised to learn that the practice of pain management is very often decades behind the research, and sadly, not in line with the best practice recommendations of top medical and pain organizations in the world. Unless they've been lucky enough to come across an expert in pain management, most people don't know the many ways to make pain and medical anxiety a lot better. Learning the right skills not only prevents suffering now, but it stops problems before they start and has massive impact on health outcomes in the future.
Our founder and CEO, Dr. Jody Thomas, is clinical health psychologist, and an internationally known expert in pain and medical trauma. As she likes to say, "people often don't need me…they need what I know." She knew that by combining cutting edge medical science with technology, we could get the right resources in the hands of people when and where they needed it. To make that happen, we've gathered a group of incredible people, all top experts in the areas of pain, medicine, technology, design, and communications. All of them are united by a passion for transforming the way the world thinks about kids and pain. All of them know that change starts with empowering kids and families themselves.
Our Namesake: Meg Zweiback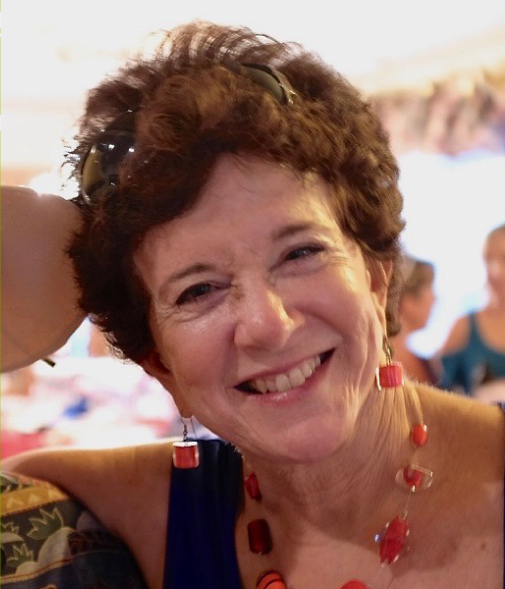 Meg was a trusted voice of inspiration and wisdom as the idea of a nonprofit for children and pain evolved over long dinner conversations as she recovered from her cancer treatments. A beloved friend and colleague, she was always an invaluable resource. An Associate Clinical Professor of Nursing at the University of California, San Francisco, Meg was one of the first Pediatric Nurse Practitioners, and also earned a Master's degree in Public Health from UC Berkeley. She was a featured columnist for Parents' Press, and author of four books about parenting.
Her love of kids was so clear in her private practice work, where she helped families with young children solve problems by empowering kids and parents alike. There are countless families who have benefited from Meg's counsel, her wit, and her wisdom. We were devastated when we lost Meg to cancer in 2016, but we are truly honored to carry on her legacy through the work of the Meg Foundation.
Donate now
We couldn't run the Meg Foundation without you.