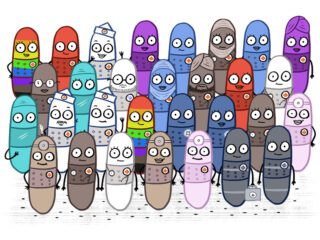 For Providers
We LOVE medical providers! You have one of the toughest and most important jobs in the world, and we want to help in any way we can.
Our team of experts includes not only top experts in the world of pain management and medicine, but also boots-on-the-ground providers who know what's it's like to do patient care in a wide variety of settings. No matter where you practice, or your patient population, we are dedicated to giving you the resources and tools for how to make things easier for your patients, families, and the medical team. We know that you don't have the time to do more, we help figure out the ways they can fit into your work flows to reduce stress and make things better for ALL involved. Improve patient outcomes and improve efficiency? YES PLEASE!
---

This ebook is the ultimate provider tool kits for improving procedural pain management.
With direct links to videos, downloadable content, digital tools, and practice checklists, this ebook outlines the research about WHY it is important to improve patients' pain experiences and gives you the HOW to actually do it.
Provider Toolkit
Downloadable content for your patients
You can print and distribute all of these resources for use in your organization. Most are available in multiple languages!
---
Relevant Research Articles
We are committed to the science and the best practices. There are experts and peer reviewed research behind everything we do. Here are a few of our favorites, but you also should check out even more of the research about the why and the how in our Digging Deeper section.
---
Instructional Videos On Online Curriculums
Check out these vetted resources that provide you with high quality information and training.
---