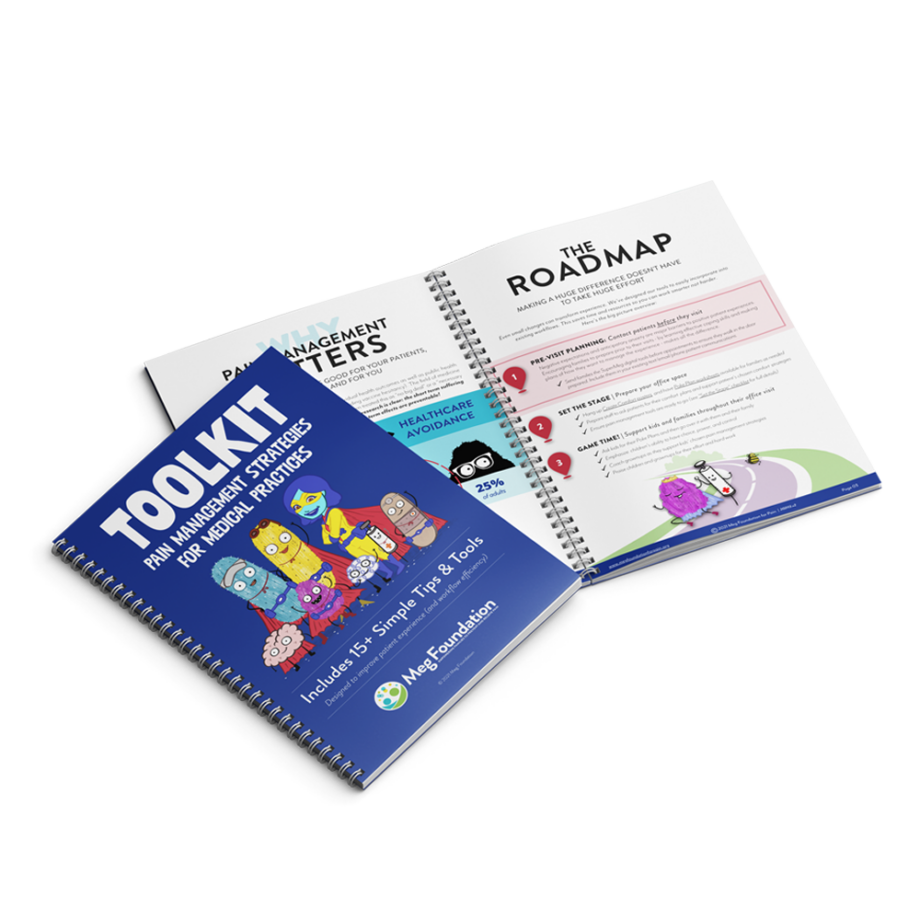 Provider Tool Kit
This interactive eBook makes it easy to learn all the ways our free pain management resources can be used to make life easier for you and your patients.
About This Resource
We all have the same goal: improve the experience of your patients, their families and YOU. This eBook guide outlines the what, the why, and the HOW of good pain procedural management for medical providers. It includes roadmaps, check lists, videos, and downloadables for your free use. It includes suggestions for how these tools can improve your workflow.
How To Use This Resource
Check out and/or download the eBook. Explore the digital and downloadable tools that are freely available for your team to use. Choose what works best for your patients population and workflow, and reach out to use for any questions or suggestions.
Who Is This For
Healthcare providers such as Doctors, Nurses, Child Life Specialists and Phlebotomists. It can also be used by families to give to their providers to improve collaboration.
---
You May Also Be Interested In
---

Interested in helping us help even more people by putting our science backed resources out in the world? We need amazing people like you!  Consider donating today!
Donate