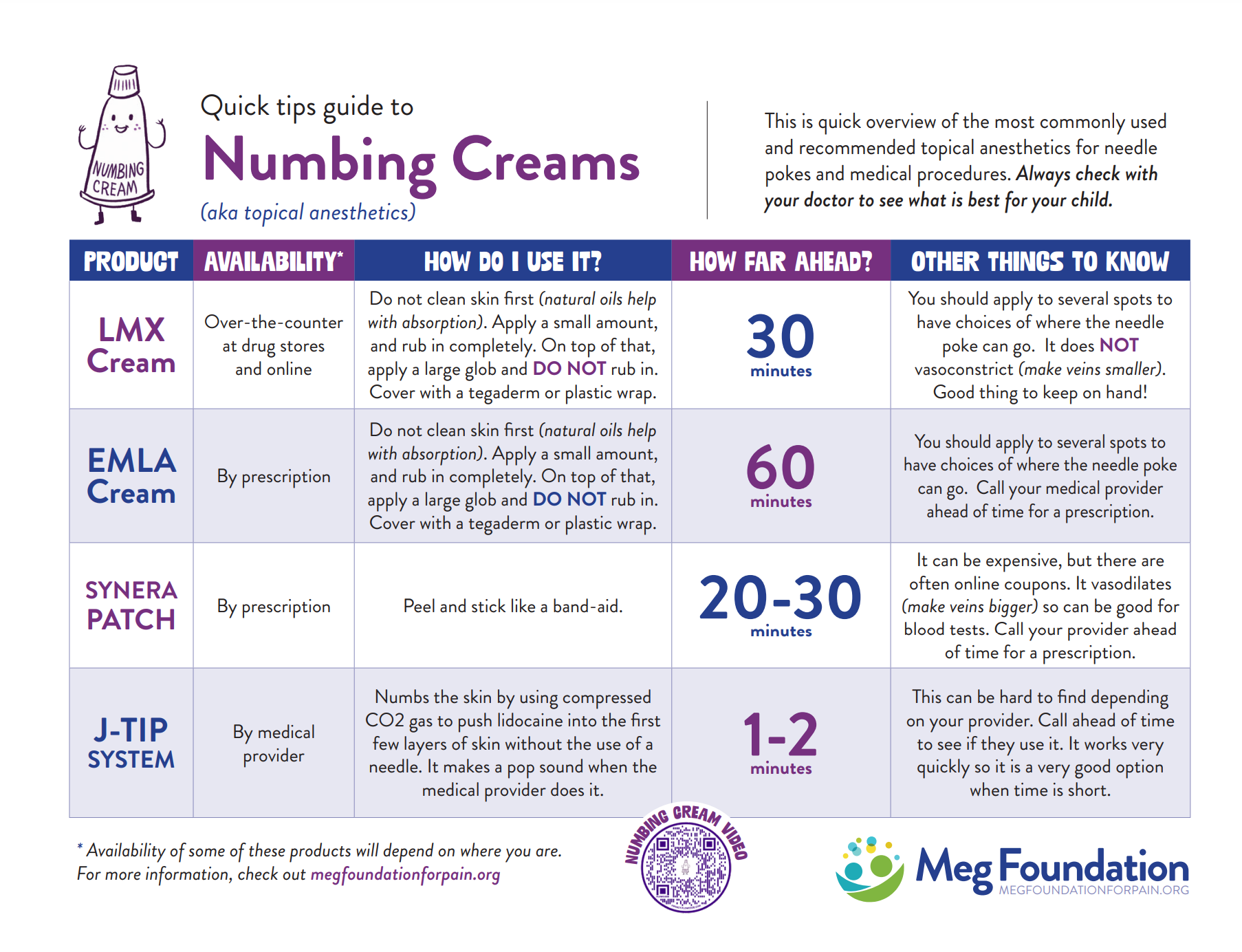 Guide to Topical Anesthetics and Numbing Cream
Learn what you need to know about numbing cream!
Looking for a larger version? Here you go!
About this Resource
Using numbing cream is one of the top best-practice recommendations for medical procedures. It's cheap, simple, and very effective. Use this guide to learn what might be a good option for you and your family. This great video shows you how to use it!
Who is this for
Parents and providers.
---
You Might Also Be Interested In
---

Help fund more groundbreaking research and resources for parents like you by supporting the Meg Foundation
Donate