Online classes, masks, and needle anxiety: the obstacles and solutions for the COVID-college student experience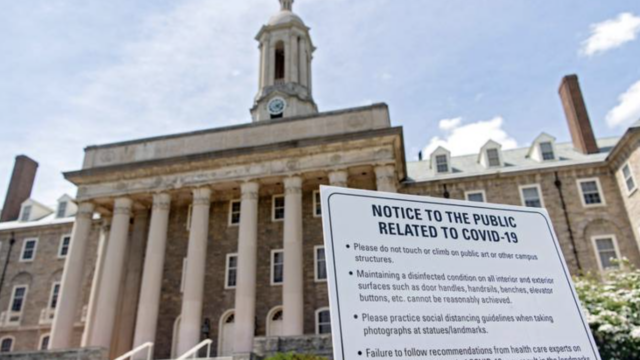 Aisha G. Quaintance,
August 8, 2021
In March of 2020 I got an email with the subject, "COVID-19 Update: significant and immediate changes to Tufts' operations." Moments later, everyone was on their phones with loved ones, crying and nervously laughing. Friends and I decided we should say goodbye to seniors instead of studying for upcoming exams. In the first hours of the pandemic on campus, we could not imagine the impact the virus would have; disproportionately on Black, Latinx, and POC communities; and on our college careers. A year later, we were used to wearing layers and bringing sleeping bags to dinners on friends' porches in the Boston winter in order to safely socialize. Having an indoor meal between vaccinated friends felt as foreign as our first Zoom classes, but more exciting.
Many of my friends were itching to "get back to normal" before college ended. To get vaccinated quickly some lied about comorbidities or traveled out of state. Naturally, I felt doubtful to hear that 25% of adolescents, 50% of adults, and somewhere in-between of college students are anxious enough about needles and pain to influence their healthcare decisions and immunizations. Then again, when was the last time I, or anyone I know, talked about needle fear? Once we went to college we were adults, perfect and without any anxieties (sarcasm implied)!
I have a few vivid memories of getting vaccines as a kid. One day I asked my mom if I was going to get any shots from the doctor, to which she replied no. I remember crying when the nurses came in and held down my legs as I got two shots in each. I was privileged enough to have a physician for a dad who brought our shots home after that. A shot from your dad with cartoons playing in the background was massively easier than alone in a cold doctor's office. In thinking about that 25% number, it seems obvious that essentially nobody got the vaccination experience I did. If I had many more experiences like that day my mom said no, I would not be lining up for a vaccine now, much less talking about that anxiety with peers.
The evidence is clear, though honestly surprising at first, that needle anxiety is an underrecognized problem that affects individuals and public health, especially coming out of the pandemic. Dealing with needles and needle anxiety is a skillset that is easy, free, and can be learned to solve that problem. College is where many develop their beliefs and habits for better or worse. Getting college students vaccinated is about much more than "returning to normal," #HacktheVax can help students feel comfortable getting vaccinated, create an environment where there is no shame in talking about pain, and cultivate a generation (and they can cultivate the next) that can express their concerns to providers.
I am envious of the Tufts students who will have their school concerts, sports games, in-person meetings and classes, and graduation. Frankly, I felt like I wasn't a student long before I ever got my diploma because of the pandemic. #HacktheVax is about more than the tailgating and dining hall sundaes I missed out on, or even that current students may as well. These campaigns can connect such a key population with easy and free resources to overcome needle anxiety. Starting a dialogue about and destigmatizing needle anxiety, teaching basic pain management skills, and empowering future leaders to carry that conversation is critical to public health far beyond college, and beyond COVID.
---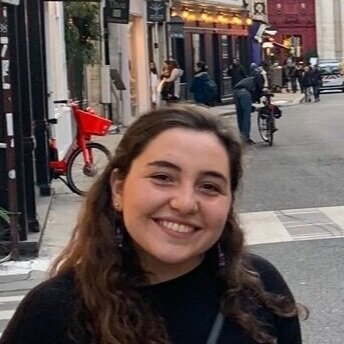 Sarah Wiener holds a BA in Political Science and Philosophy from Tufts University where she worked with administrators as Student Body President as the school responded to the COVID-19 pandemic. She is passionate about equitable accessibility to public health resources, like the work the Meg Foundation is doing.

About the Author
Aisha is the founder of one of the leading executive recruiting firms in Silicon Valley currently driving outcomes for enterprise technology and life sciences companies through management and technology consulting. As a dynamic, entrepreneurial sales and operations executive with a proven track record of achievement driving sales growth and business coaching, Aisha is supporting the efforts and awareness of the Meg Foundation. Currently, Aisha is the Head of Industry Solutions for Healthcare and Life Sciences for Slalom Consulting in Palo Alto, CA.