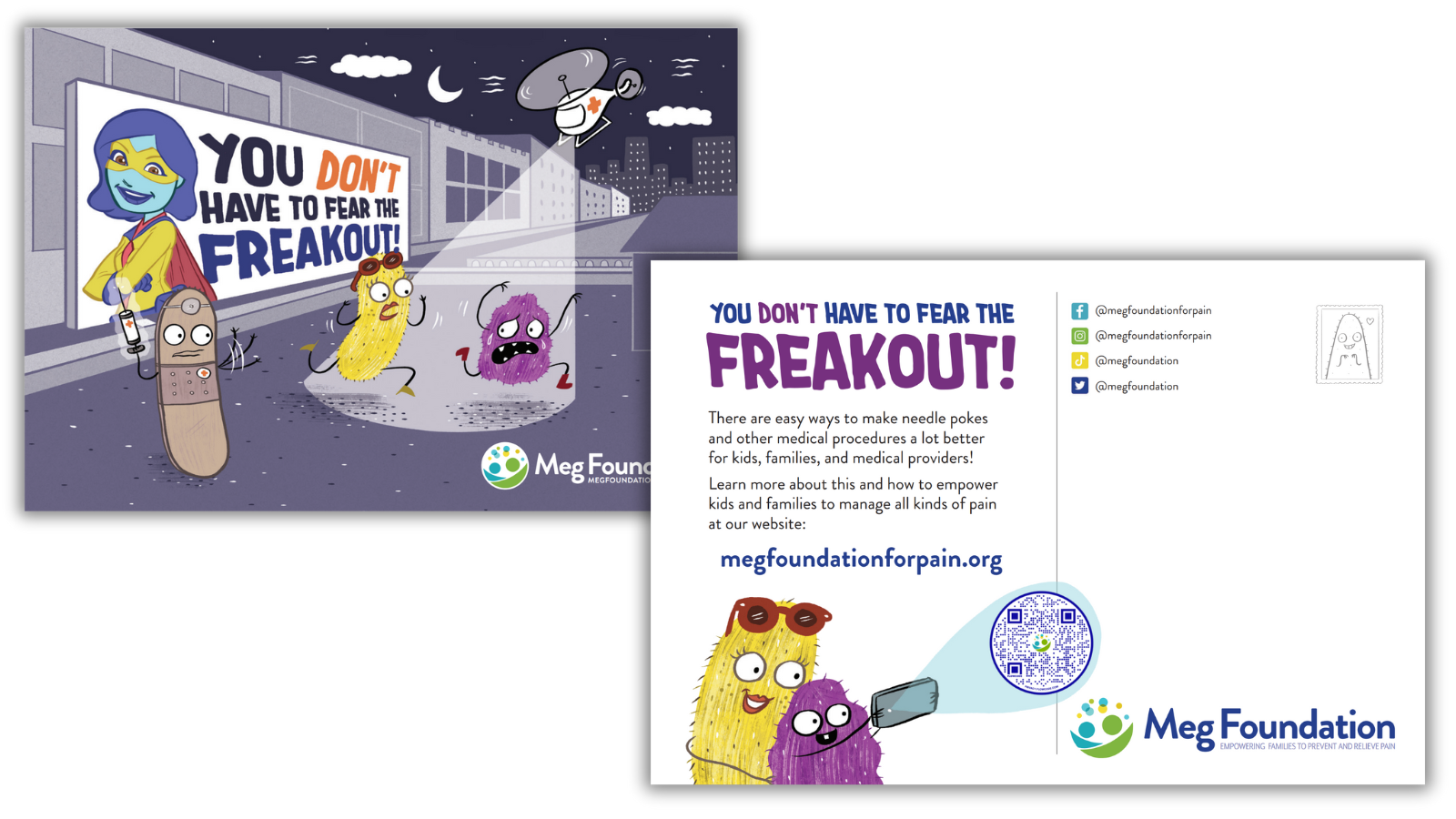 Handout to introduce patients to Meg Foundation resources
Medical providers often ask for something they can hand patients who could benefit from our resources. Problem solved!
About This Resource
We kept on getting messages from medical providers who wanted to do something else besides hand patients a post-it note with our website on it. To solve this problem, we created this postcard to help give families an easy way to find out what we do and how they can find our resources.
How To Use This Resource
You can download and have it printed as a 4 by 6 postcard, you can print it as a handout, or you can email us at info@megfoundationforpain.org and ask us to send you a batch of them already printed!
Who This Is For
Providers to use to give patients and families.
You May Also Be Interested In