A Toddler, A Poke, And The Power Of Story
Dr. Grace Kao, a board-certified clinical health psychologist, pain expert, and amazing mom, writes about the healing power of language and stories...and how they helped her own little boy get through his poke.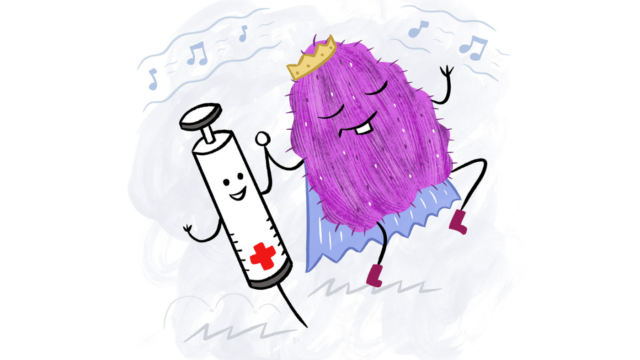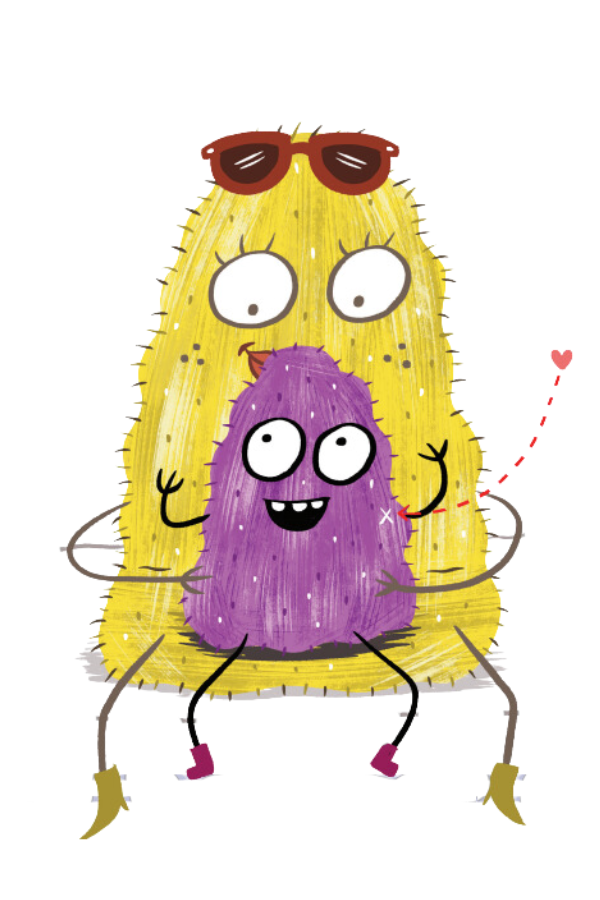 "Are you ready for us to give him his flu shot?"
The nurse approached the doorway to the exam room and posed the question hesitantly, almost apologetically, syringe tray in one hand, two Sesame Street band-aids in the other.

"Yes, we're ready," I replied, pulling my two-year-old into my lap.

She walked into the room and paused in front of us. I pulled my son's shorts up to expose his left thigh with one hand, balancing the board book about doctor's visits we had brought for a visit in the other.

"He'll sit in my lap," I said, giving my toddler a reassuring squeeze. She nodded nervously and proceeded to uncap the syringe and tear open the alcohol wipe.
"Remember, Jacob?" I whispered into my son's ear
"When he went to the doctor to help him feel better. The nurse gave him a poke, and it went fast, fast, fast, and he felt more comfortable when he did 'Breathe in, Breathe out.'
My son looked up at me expectantly and added, "And after he went to the doctor, he went home with mommy and daddy and ate ice cream. You forgot that part. Don't forget that part." I smiled and affirmed that I did as the nurse approached with gloves on and syringe ready.
My son loves stories, especially the ones we make up, the ones we personalize for him and sometimes, covertly (or not so covertly) use to help frame perspective. Jacob was a favorite character who was often playful and sometimes naughty – who did not go to bed when he was supposed to and ran away from his mommy and daddy – but who was also very curious and loved to learn.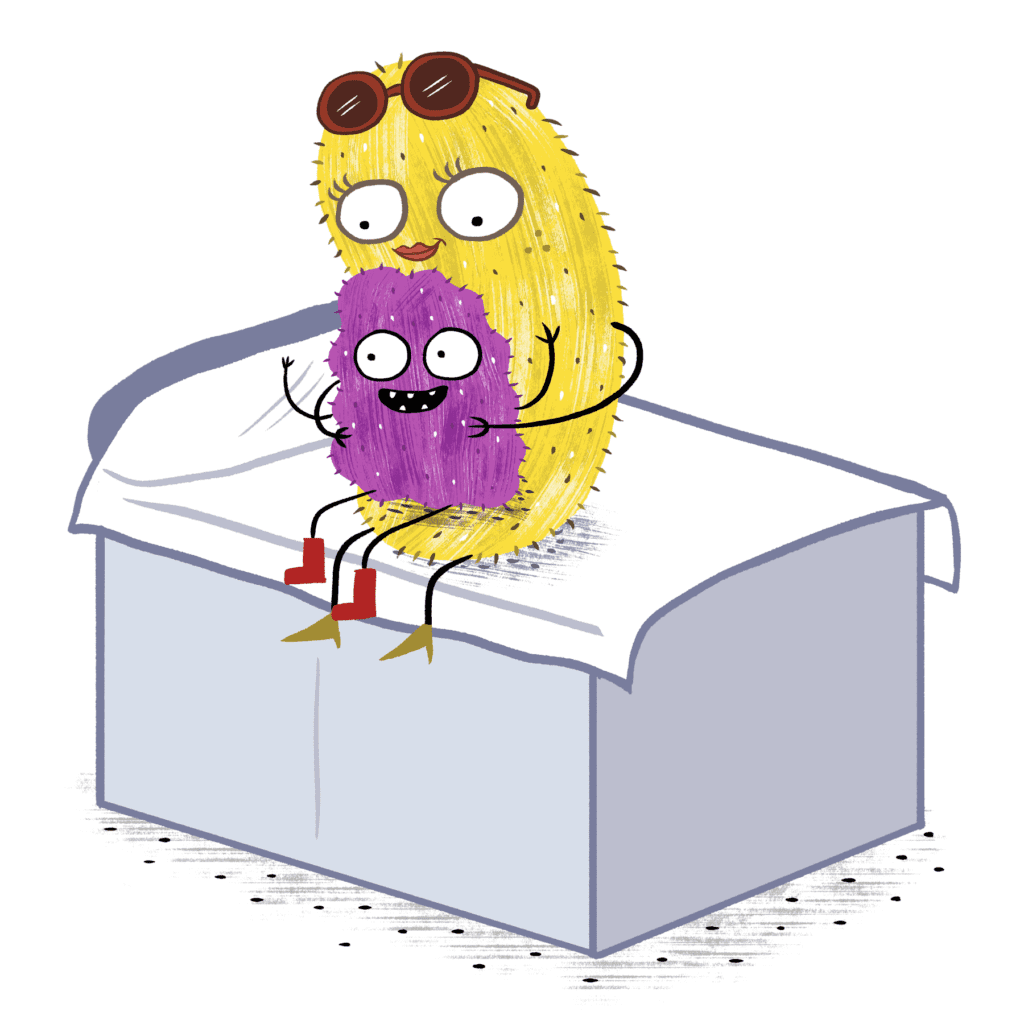 We had begun telling the story of Jacob's visit to the doctor a few weeks before my son's own appointment was scheduled, describing what led to, what happened during, after, and how Jacob helped himself feel better. We spoke of the way a poke is like getting magic power that helps Jacob's body protect itself from being sick and how Jacob's nurse and doctor friends help his body get the magic power.
Sometimes, we would tell the story of when Jacob felt brave when he used "Breathe In, Breathe Out" during the poke. Sometimes we would change it up and tell of when he felt nervous and sang with his mommy for "comfy time," but either way, the visit would always end with an ice cream celebration.
"Here we go," the nurse said, administering the shot, while I sang a silly song about a whale swimming happily with his mother.
I could feel my son shift in my lap as the gravity of the moment seemed to sink in, with the nurse's blue-gloved hand quickly approaching. His eyes shifted towards the needle, wanting to watch. I rubbed his other leg gently and picked up our song at his favorite part of the chorus. His eyes remained entranced by the poke, but I could see his lips moving to the final part of our intended sing-along.

"And a little white whale on the go!" I belted (and he mouthed). A quick poke and the nurse pulled back, smiling, asking for a high five. As his Elmo band-aids were gently applied, he looked up at me. "All done, mommy?"
"All done, love. Time to go home."
"Okay, but how about the ice cream, Mommy? You forgot that part. Don't forget that part!" – and we surely did not.
---

Do you want to learn how you can make pokes a better experience for your little one too? 
We have resources to make it easy, visit SuperMeg to learn how
Make a plan today!
You May Also Be Interested In

About the Author
Dr. Grace Kao is a board-certified clinical health psychologist, with expertise in pediatric and pain psychology, in the Departments of Anesthesiology, Perioperative, and Pain Medicine and Pediatrics at Texas Children's Hospital (TCH) and an assistant professor at Baylor College of Medicine. She serves as the Associate Director of the Chronic Pain Service and helped to co-found and develop the Interdisciplinary Pain and Medicine Clinic and Multidisciplinary Abdominal Pain Program (MAPP) at TCH. In addition to pediatric pain and chronic illness, Grace's interests include narrative medicine and writing and integrative techniques. She hopes to combine all these interests in service of helping families achieve greater health, empowerment, and well-being.