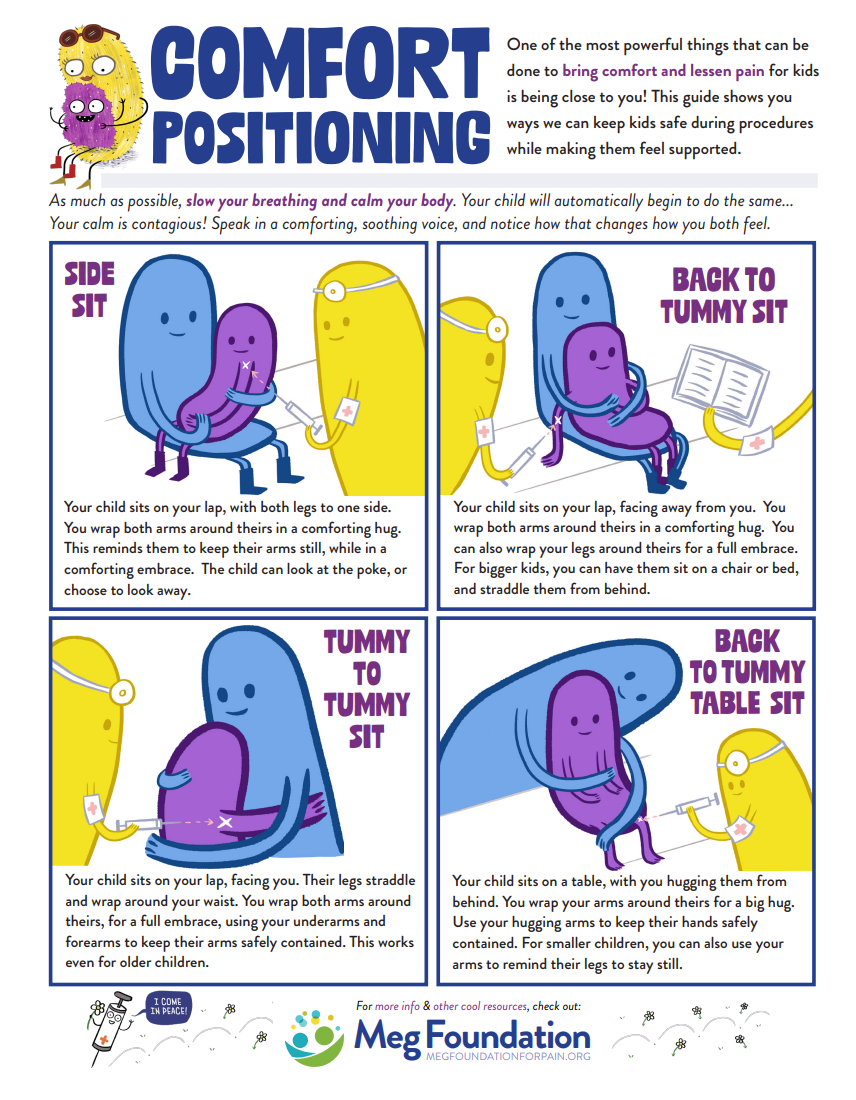 Comfort Positioning Guide
Learn comfort positions that allow you to calm and comfort your child while keeping them safe!
About this Resource
Children should NEVER be held down for any procedure, but you can hold your child in a way that is both safe and comforting.. Our experts have put together this great guide on how you do it!
How to Use This
Click and print this guide that gives a great overview of proven ways to make things easier and better. You can also show this to your medical provider to show them the way comfort positioning works to keep kids both safe during medical procedures and more calm and comforted.
Who is this for
Parents, kids, and providers.
---
---

Help fund more groundbreaking research and resources for parents like you by supporting the Meg Foundation
Donate